US Coins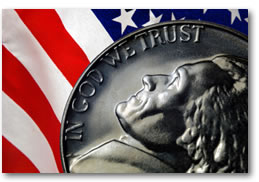 Welcome to the U.S. Coins area of Coin Collecting News. Here you will find a guide to the 2011-2012 United States Mint coins, featuring coin series, annual sets -- both proof and uncirculated, commemorative coins, silver and gold coins and more. (For older coins, visit the 2009-2010 coins page.)
Each section linked below offers complete information for the specific coin product with high resolution coin images, coin specifications, prices, mintages where available and even inaugural sales figures that originate straight from the United States Mint.
US Mint Coin Series

US Mint Gold, Platinum, Palladium & Silver Coins

America the Beautiful Silver Coins

US Commemorative Coins

US Mint Annual or Special Sets
Many of the above coins and sets have already been released by the US Mint while others are forthcoming. As a reference for coins yet to come, check out the US Mint Release Schedule.
Are you a beginner collector? You may be interested in reading common coin terms.
The United States Mint was created by Congress in 1792 and is America's sole manufacturer of legal tender coinage with a " primary mission is to produce an adequate volume of circulating coinage for the Nation to conduct its trade and commerce." In addition to circulating, collector coins and silver gold and platinum bullion coins, the US Mint also strikes Congressional Gold Medals.